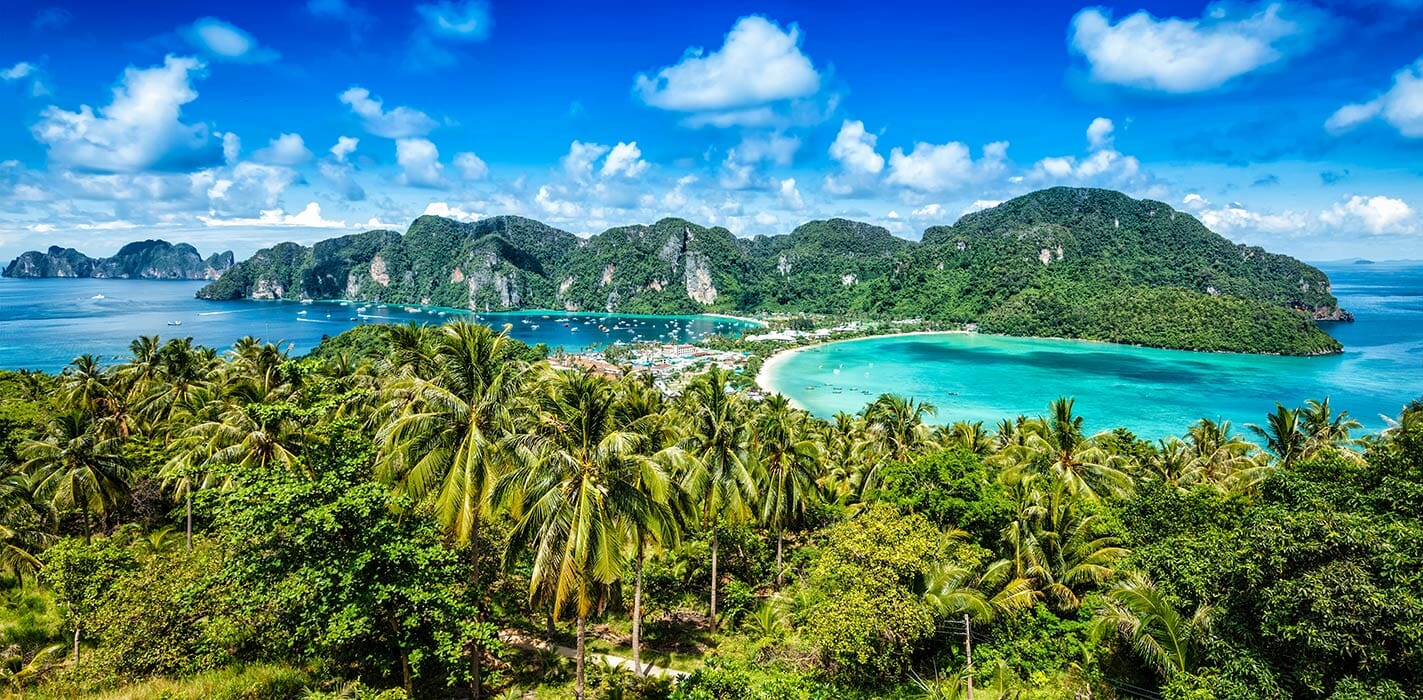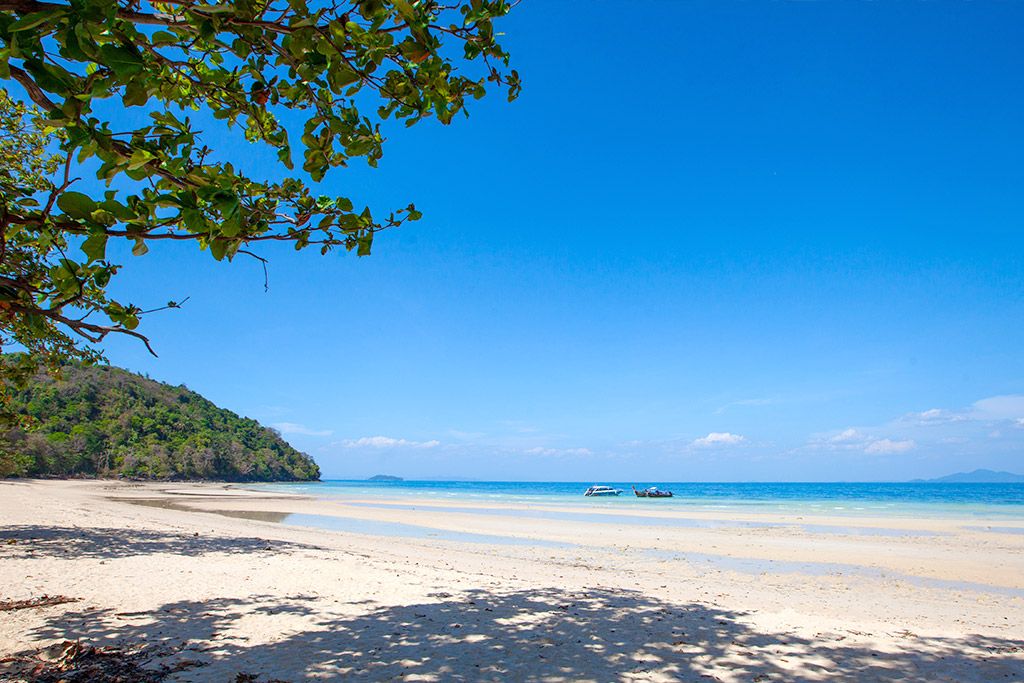 Frankfurt, January 11, 2022 – The Government of Thailand has announced that the Sandbox program, which was temporarily only available in Phuket, will be expanded to include three additional regions. Starting January 11, in addition to Phuket, the regions of Krabi, Phang-Nga (Khao Lak) and Surat Thani (Koh Samui, Koh Phangan, Koh Tao) will also be travelable under the Sandbox program. For this program new applications for the Thailand Passport are possible without any problems. In addition, tourists whose Thailand Passport has already been approved can continue to enter the country at the conditions applied for without any time restrictions. New applications for the Thailand Pass in the Test & Go program remain suspended until further notice.
At the end of December, Thailand had to temporarily restrict the relaxed entry rules for international travelers due to pandemic developments. Thus, the Test & Go program, which previously allowed fully vaccinated travelers and convalescents to enter the country with virtually no quarantine, and all sandbox programs except the Phuket Sandbox were suspended for the time being.
However, the sandbox programs have proven in the past to be a successful middle ground between reviving tourism and simultaneously protecting the population from the spread of the pandemic. The government therefore now announced that from now on, in addition to the island of Phuket, the regions of Krabi, Phang-Nga (Khao Lak) and Surat Thani (Koh Samui, Koh Phangan, Koh Tao) can also be toured under the Sandbox program. The so-called Sandbox allows fully vaccinated and recovered people to travel throughout the country after a set period of seven nights, which they spend exclusively in one of the designated regions but are allowed to move around freely. Travel to the sandbox destinations is by direct flight to Phuket, and from there, special SHA+ transfers continue to the other regions. Travelers to Koh Samui can transfer in Bangkok to special so-called sealed flights with Bangkok Airways, which take them directly to the destination. Tourists must stay in a pre-booked SHA++ designated hotel and are required to take another PCR test at a hospital in addition to the PCR test on entry at a later date. If the second test is also negative, the entire kingdom is open to them for onward travel.
For the time being, registration for the Thailand Passport in the Test & Go program remains suspended until further notice. However, travelers who had already registered for the Thailand Passport and received their QR code before December 22, 2021, will be able to travel the country as planned under the booked conditions. There is no time limit for this scheme. For them, the only change is that a second PCR test becomes mandatory, to be performed free of charge in designated hospitals. A self-test is no longer possible.
Further details on the changed entry requirements can be found at this link as well as in the FAQs on the website of the Thai Tourist Office.
It is still strongly recommended to stay informed regarding updates to travel regulations. Useful Links: Civil Aviation Authority of Thailand; Tourism Authority of Thailand; Thai Embassy in Berlin.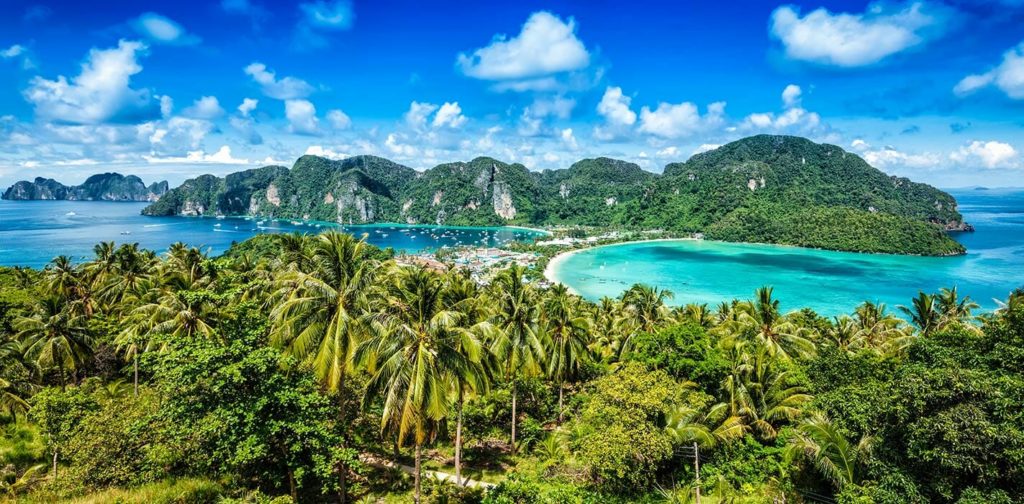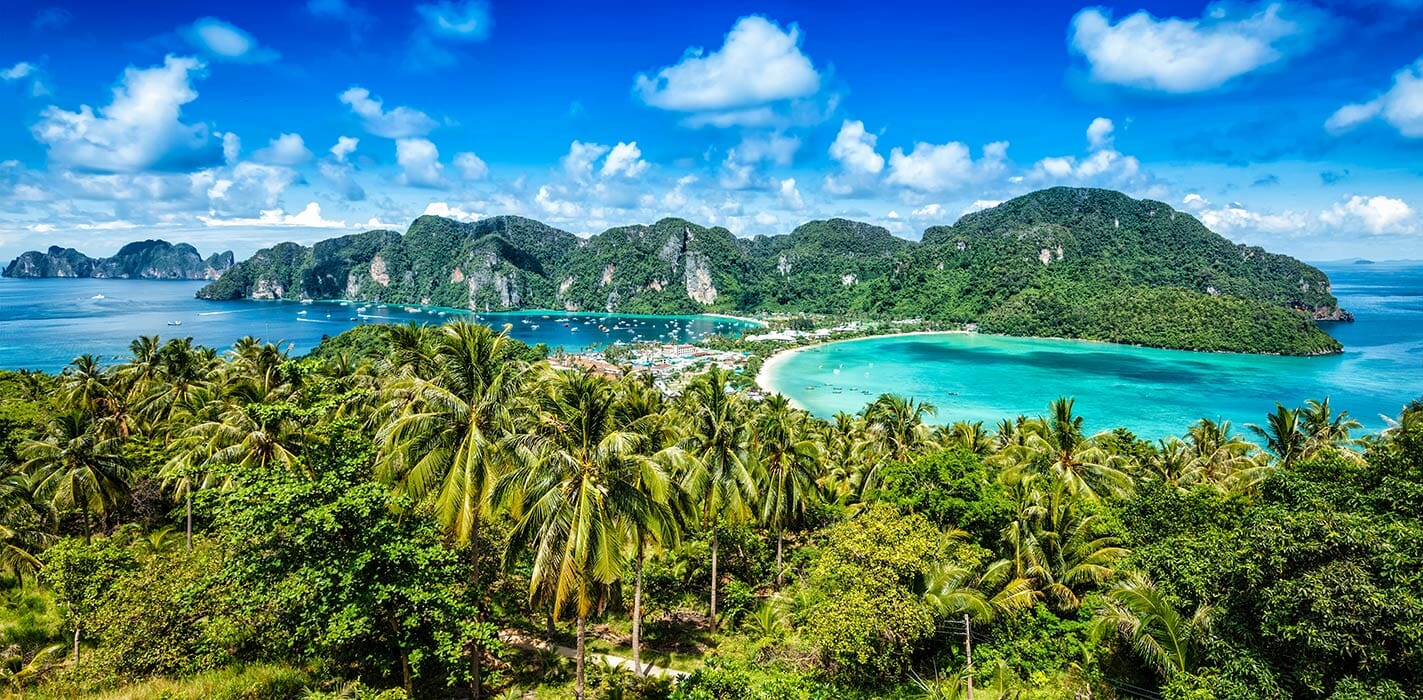 About the Tourism Authority of Thailand
Thailand is one of the most popular long-distance travel destinations for Germans. Magnificent temples, spectacular dream beaches and exotic nature make the Southeast Asian country a fascinating travel destination. Its unique welcoming culture, along with the scenic beauty and culinary diversity, is probably Thailand's strongest recognition mark and makes guests return in large numbers, even several times a year. In 2020, the Tourism Authority of Thailand celebrated its 60th anniversary and looks back on six decades of Thai hospitality. The point of contact for the German-speaking markets is the office of the Thai Tourist Board, based in Frankfurt.
Thai Tourist OfficeLaura StäterSenior Marketing & PR Executive Kirchnerstraße 6-860311 Frankfurt/M.
T: +49 69 138139-14
e-mail: laura@thailandtourismus.de
www.thailandtourismus.de
blog.thailandtourismus.dewww.tatnews.org
Read More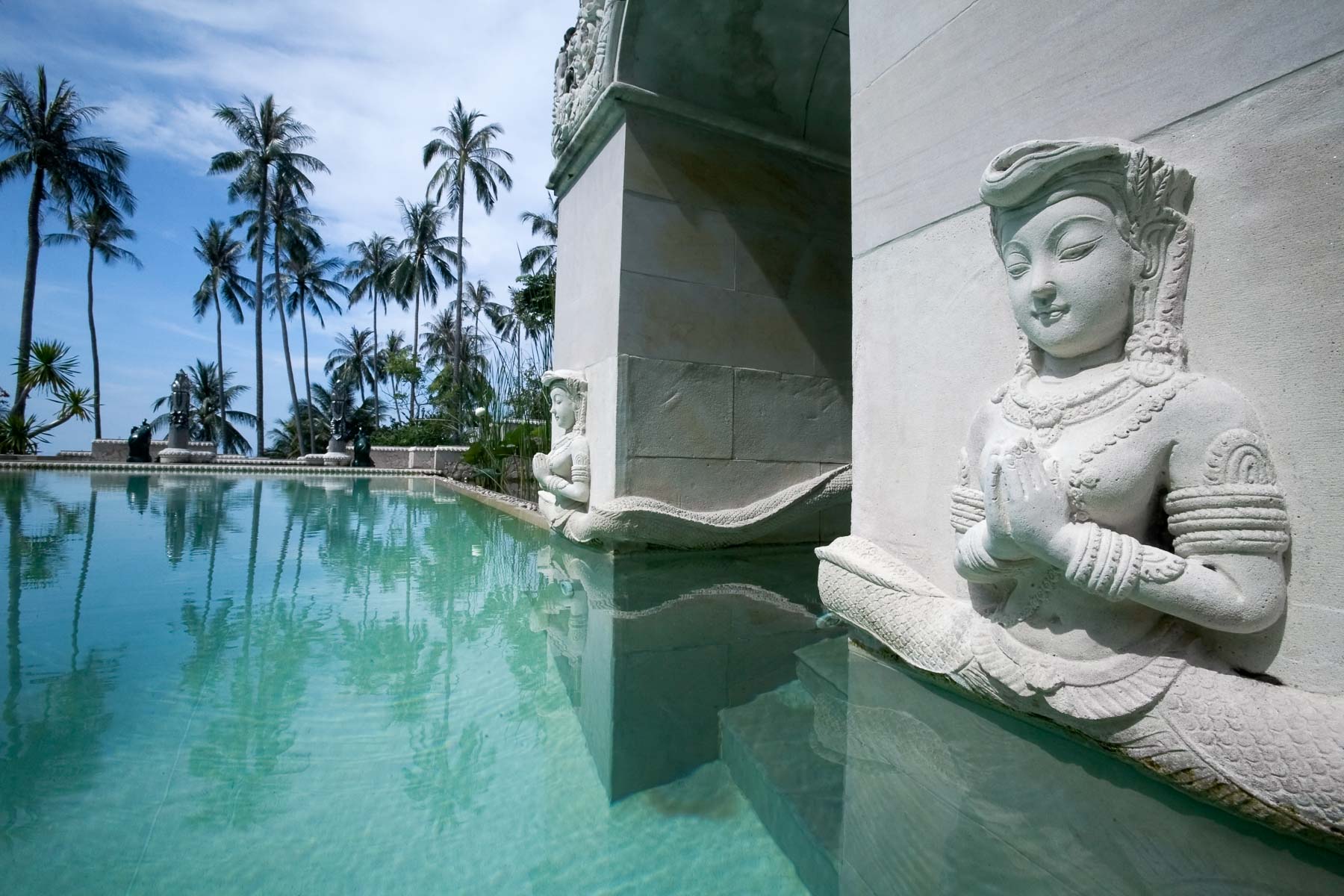 Kamalaya Wellness Sanctuary & Holistic Spa is a multi-award winning holistic healing resort located in the pristine south of the Thai island of Koh Samui on tranquil Laem Set Beach. Integrated into a tropical hilly landscape, the 25 villas, 26 suites and 24 rooms of the five-star resort are spread out between lush greenery and blue pools. The name "Kamalaya" means "kingdom of the lotus" and stands for the unfolding of body, mind and soul. In line with its holistic philosophy, Kamalaya combines Asian and Western healing traditions to help those seeking relaxation find new energy and health. The offer ranges from detoxification to stress and burnout programmes to the improvement of sleep, fitness and emotional balance.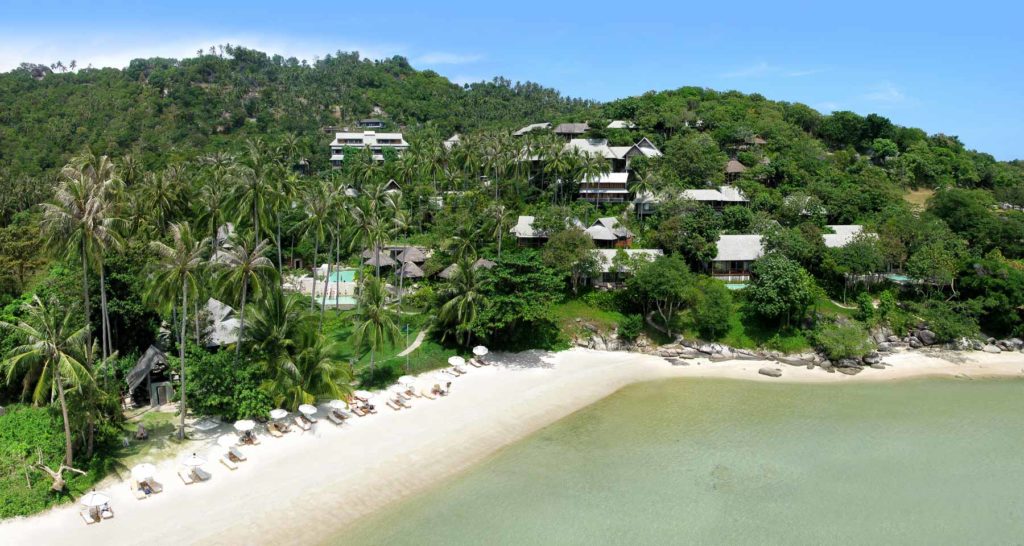 From monk to founder of a luxury wellness retreat
The Kamalaya healing resort reflects the life experiences of founding couple John and Karina Stewart and their desire to help others.
Canadian John spent 16 years under the tutelage of a yogi master in a North Indian ashram. There he met his now wife Karina, who had been practising Asian medicine for many years. Together they wanted to create a place where ancient Asian wisdom and wellness and healing methods could be applied in a modern way and be accessible to everyone. When John moved to Koh Samui in 2000 for health reasons, he accidentally discovered a centuries-old rock cave that once served as a retreat for Buddhist monks. Inspired by this place of power, the holistically oriented Kamalaya was created on this spot in 2005.
Healing and sustainable – programmes against stress and burnout
With a selection of more than 70 treatments and therapies, the holistically trained Kamalaya team can specifically address individual needs – from stress reduction to the treatment of pre-existing burnout symptoms. The results-oriented programmes include therapeutic massages from Thai, Chinese and Indian healing traditions as well as personal counselling sessions on nutrition, stress management as well as relaxation techniques.
Balm for the belly
The so-called "Enriched Gut Programme", loosely translated as "Balm for the Gut" at Kamalaya is based on the knowledge of how important a well-functioning gut is for the entire immune system and thus for physical, mental and emotional health. The programme rebalances bacteria and microflora in the digestive system and thus prevents inflammatory processes in the body. The latest findings from the fields of naturopathy, TCM, Ayurveda, nutrition and other holistic healing methods are incorporated. The healthy cuisine at Kamalaya has an additional supporting effect.
Physiotherapy the Asian way – Structural Revival
Kamalaya's holistic Structural Revival Programme is designed to realign the body, improve posture, relieve tension, rehabilitate injuries and restore maximum mobility, functionality and vitality.
Physiotherapists teach exercises that guests can continue at home. Using a combination of Western and Asian healing methods, Structural Revival analyses and treats the causes of physiological dysfunctions. The programme includes physiotherapy sessions as well as individual Pilates training to strengthen the body and stabilise the joints.
Fitness programmes for body, mind and soul
Kamalaya's "Comprehensive Optimal Fitness" programme is aimed specifically at sportspeople who want to make their training even more effective and at the same time strive for a healthy lifestyle. It is about consciously balancing an intensive workout with gentle strengthening and relaxation techniques and a balanced diet. Basic Optimal Fitness" is recommended for beginners.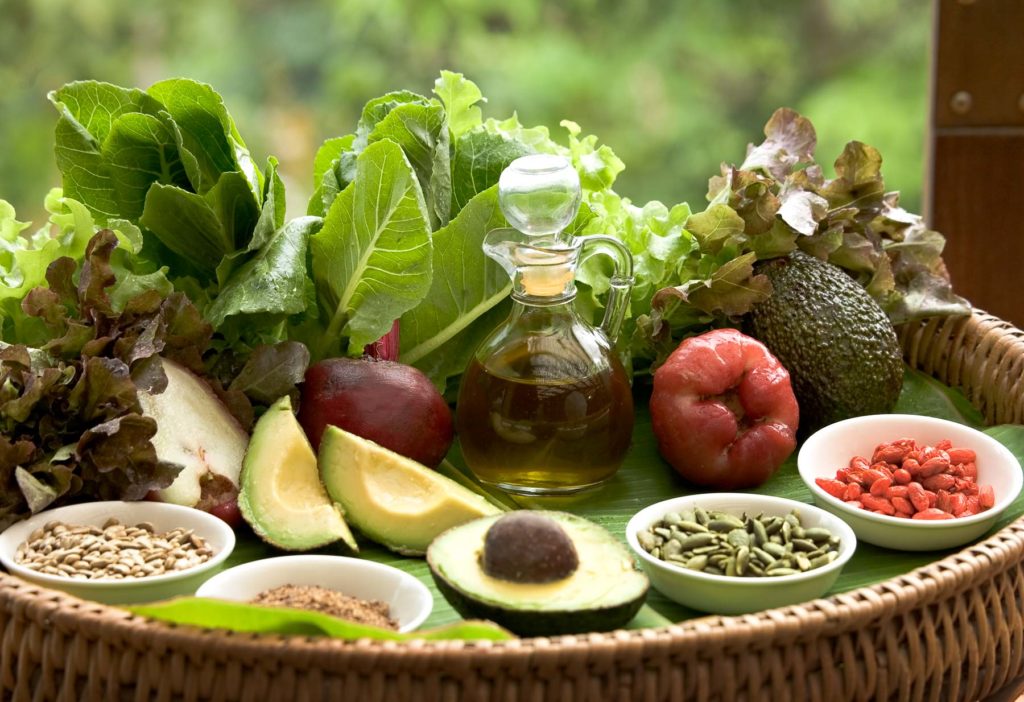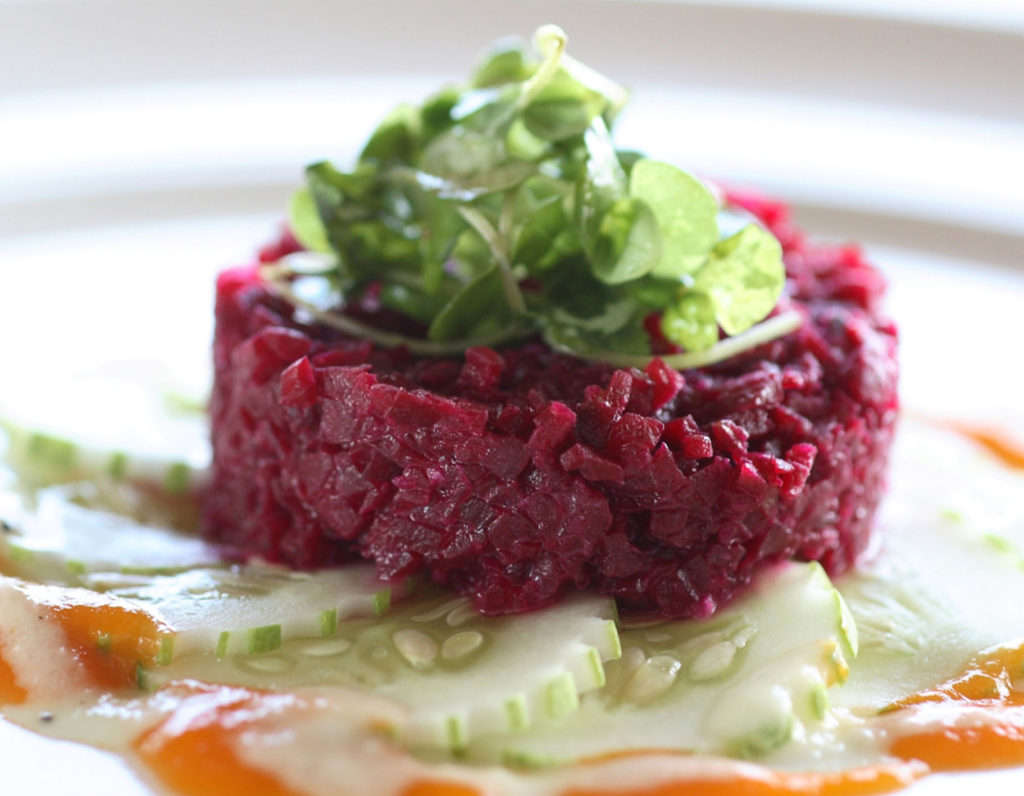 INFO
Holistic 5-star healing resort on Koh Samui, Thailand.
Situated on the tranquil Laem Set Beach in the south of the island
25 villas, 26 suites and 24 hillside rooms
Medically based wellness programmes:
Detox cures, yoga classes, stress and burnout,
improvement of fitness or weight as well as emotional balance
Combination of Asian and Western natural healing methods
Individual wellness consultation on arrival
Health-conscious and enjoyable cuisine
Rock grotto in the centre, once used by Buddhist monks for meditation
2 yoga pavilions, 3 infrared saunas, steam grotto, swimming pool for relaxation, Shakti Fitness Centre, spacious fitness area with 25-metre swimming pool at the highest point of the complex
Daily activities such as yoga, pilates, qi gong, tai chi and meditation
Multiple award-winning:
e.g. World Spa & Wellness Awards 2017 & 2018: Worldwide Health & Wellness Destination of the Year, AsiaSpa Awards 2017: Spa of the Year – Southeast Asia & the Pacific, Luxury Travel Magazine's GOld List 2017: Best Overseas Health & Wellness Property, Condé Nast Traveller Spa Awards 2016: Best Destination Spa
Kamalaya Koh Samui
---
Read More